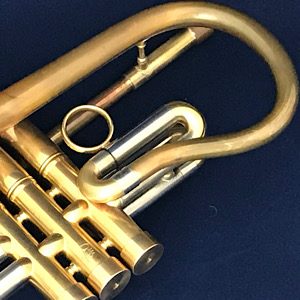 Full-horn Tuning
On-the-fly tuning let's you dial in any note with your thumb. Great for keeping you in tune with your favorite mute.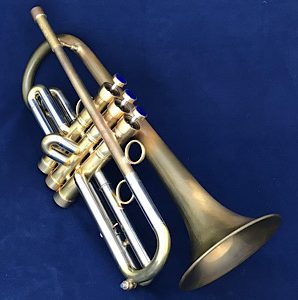 Tradition Carried On
Picking up where Bobby left off. The PUJÉ is the model most closely related to the original horns. This is my fourth version… v4.
Just Right
Not too dark and not too bright. It sits right in the middle of the soundscape of my horns. I can guide you to push it in the direction you want through bell and crook choices.
Not Just Stock
Two different bell materials . Make your choice. Add a set of copper Puje rings and stone inlays. Affordability doesn't limit your options. Make it your horn.