Choose Your Stones
Whether I'm building you a custom horn or just freshening up your worn out "pearls", I strive to offer unique options of high quality inlays. It's a fun way to personalize your trumpet.
Copper Series
It took me awhile, but I finally found a lapidary that made interesting combinations of stones. I love the work he does mixing copper with the stones. Of all the inlays I offer these are my favorites. I asked him to come up with some new combinations to add to the original two I started with. I now offer eight, including three new combinations due to arrive later this summer.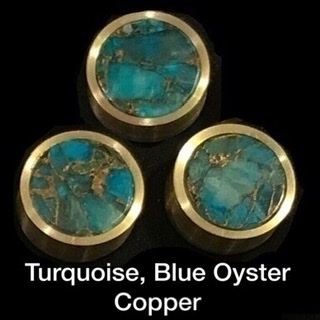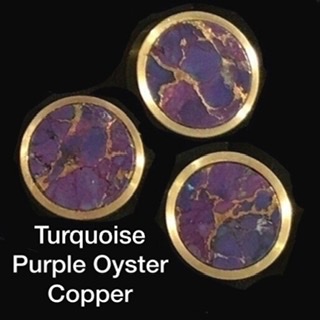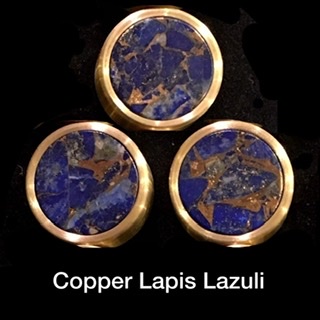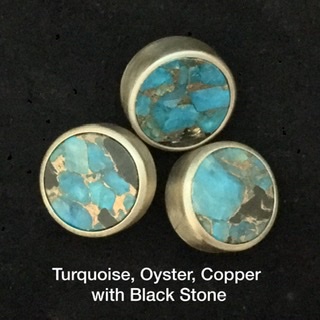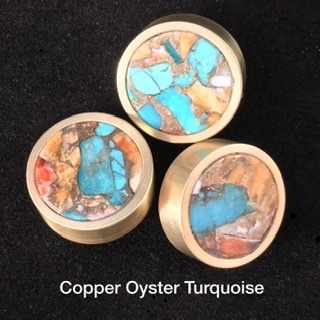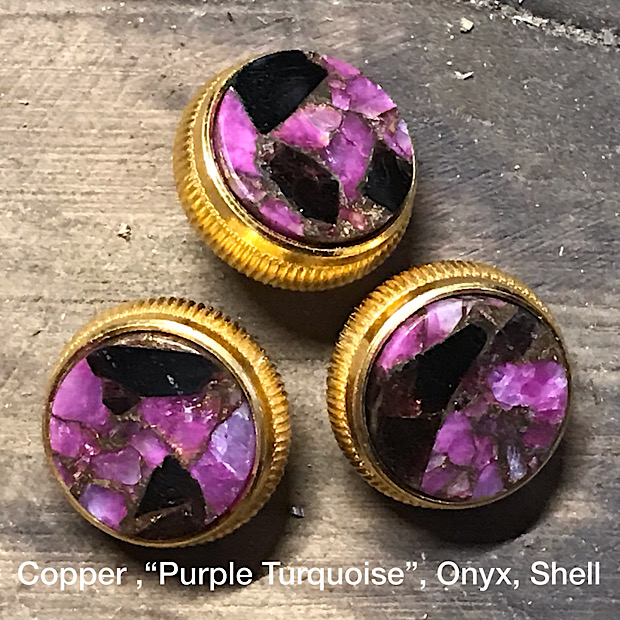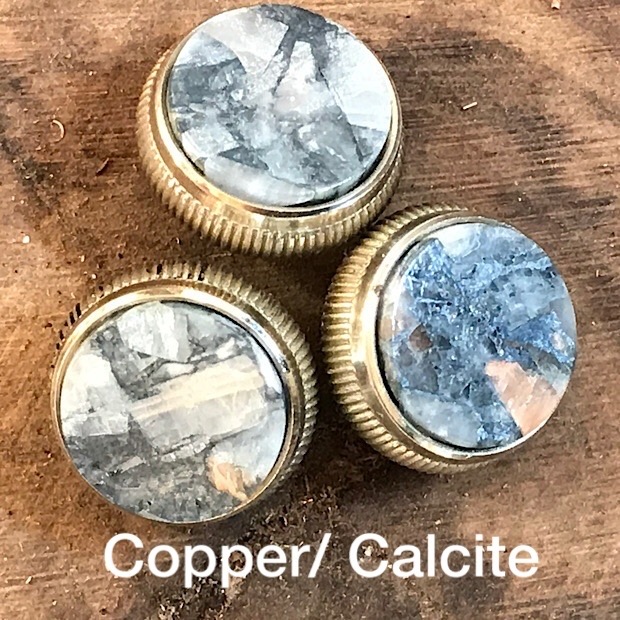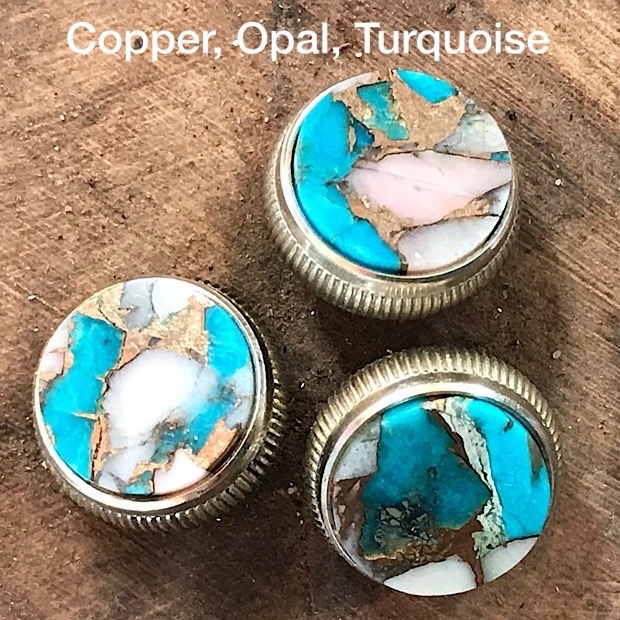 Classic Series
Different stones and shells have been set into trumpet finger buttons for a long time. I consider these to be those that will stand the test of time due to their Classic good looks and broad appeal.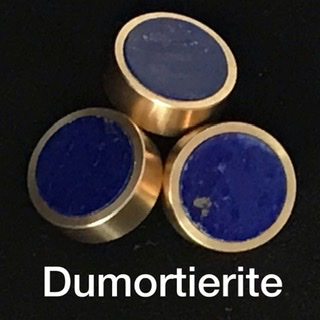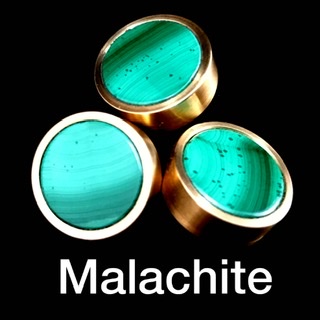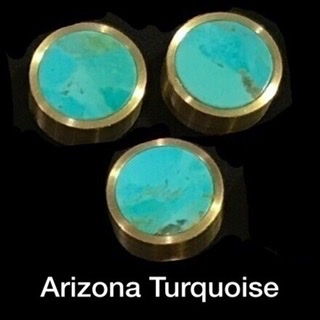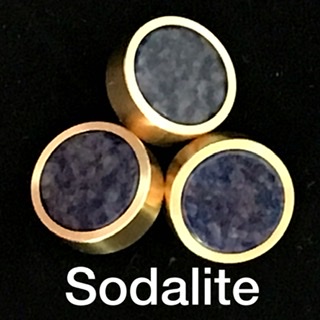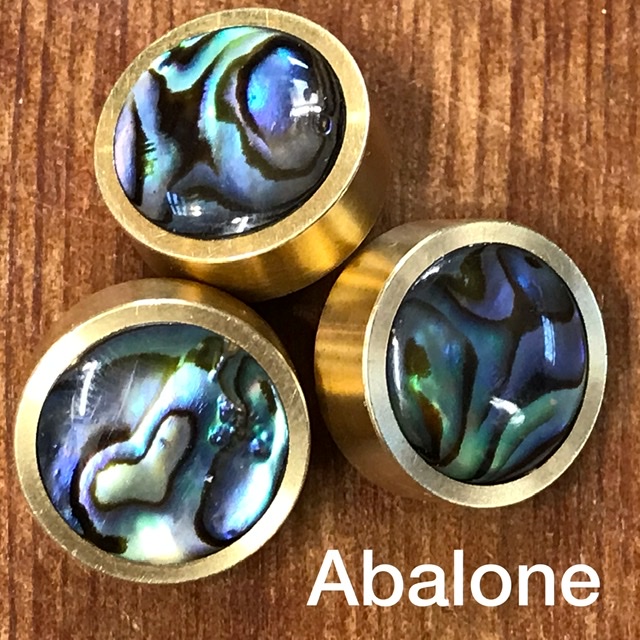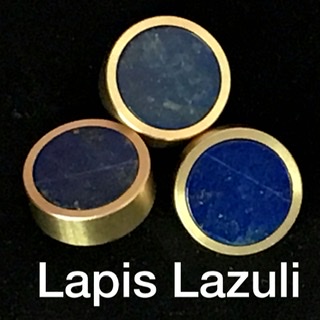 Earth Series
I'm still exploring different options, but I like to offer subtle, but interesting inlays.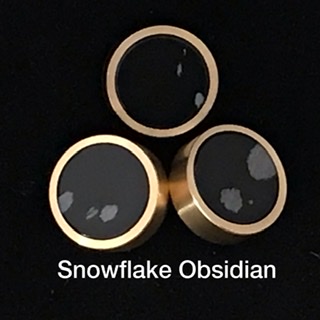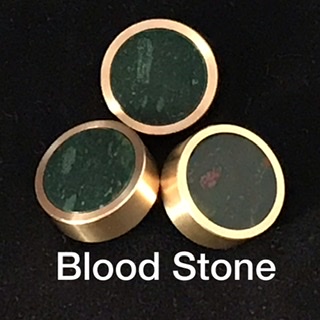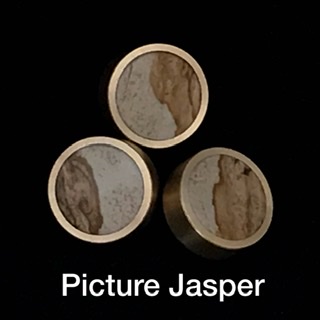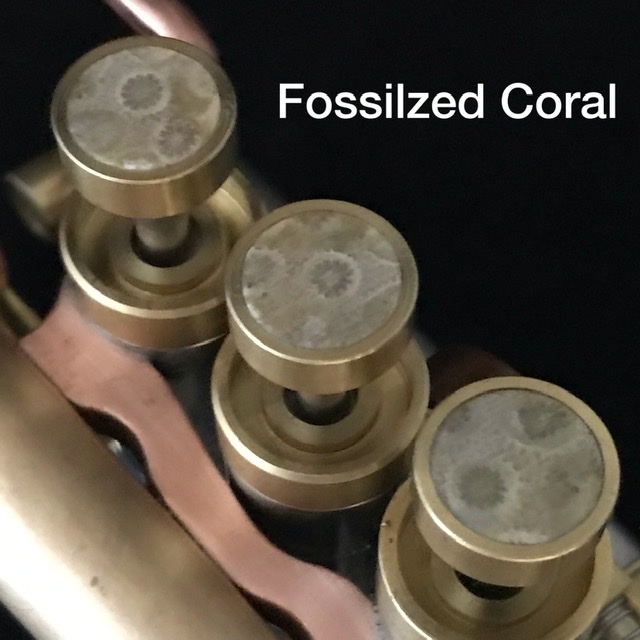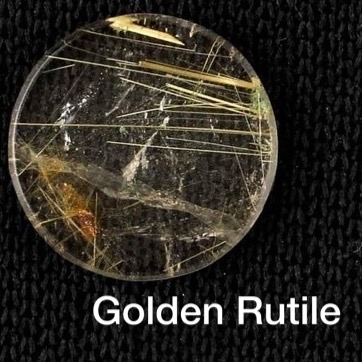 Client Buttons
Here are just some examples of custom work I've done on a variety of different brands of buttons.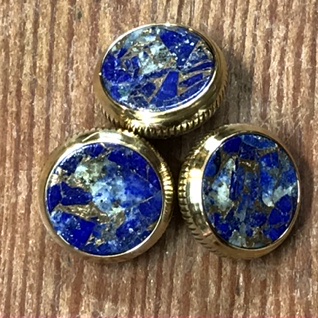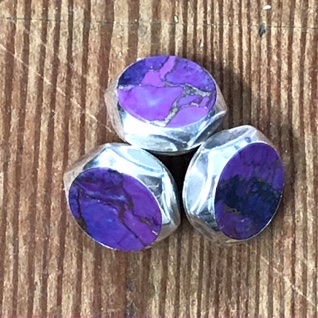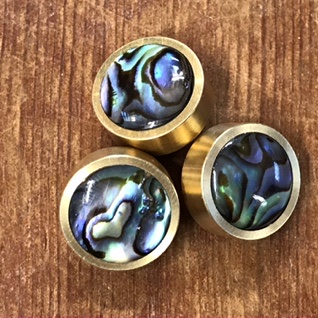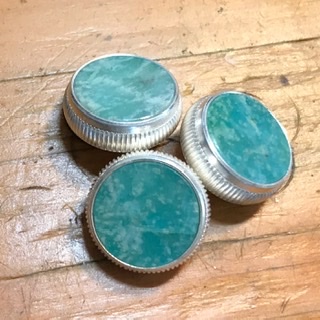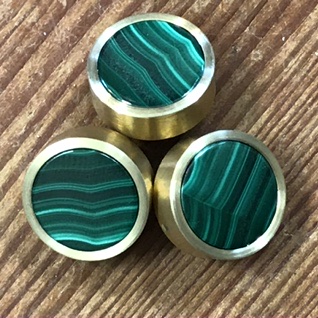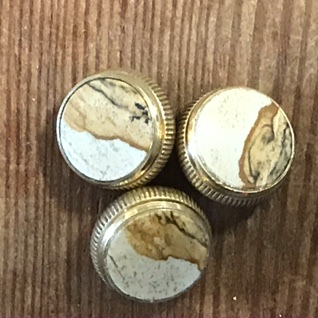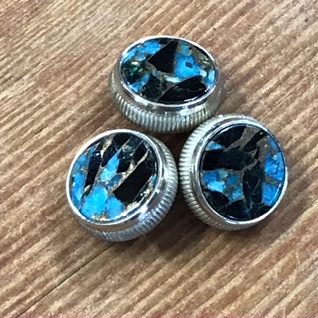 $120
Your choice of inlays set in your buttons. Includes return shipping.
Call or email today to find out if your finger buttons will work. I will send pictures of actual inlays in stock and show both sides so you can see exactly what the stones look like before mounting and choose the side you like best. Once I receive your buttons, I will custom cut a pocket to match each stone and send a picture for you to verify before setting them permanently.