Puje Trumpets Inventory
Sometimes I build a horn to have in stock, to take to ITG, as a prototype or just for fun. If it is a demo horn it will be listed as such. All prices include shipping. Elizabeth makes sure each horn sounds great before it heads to you.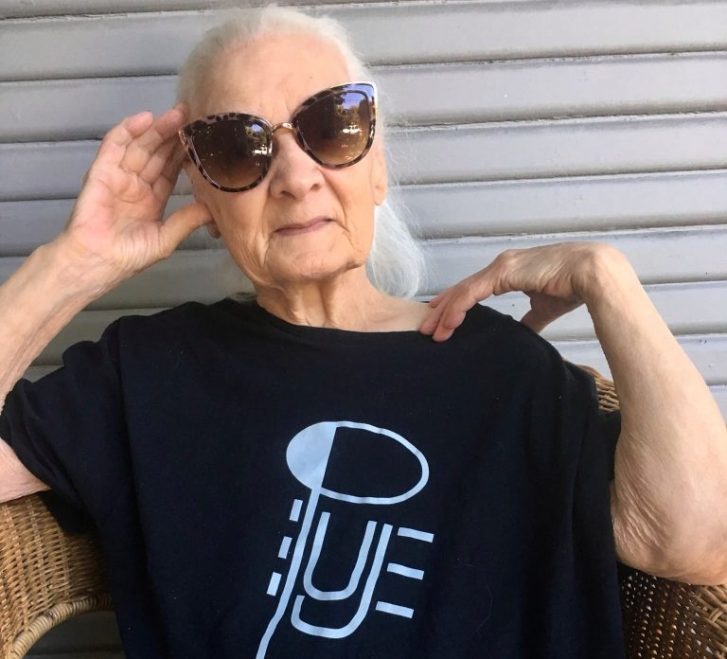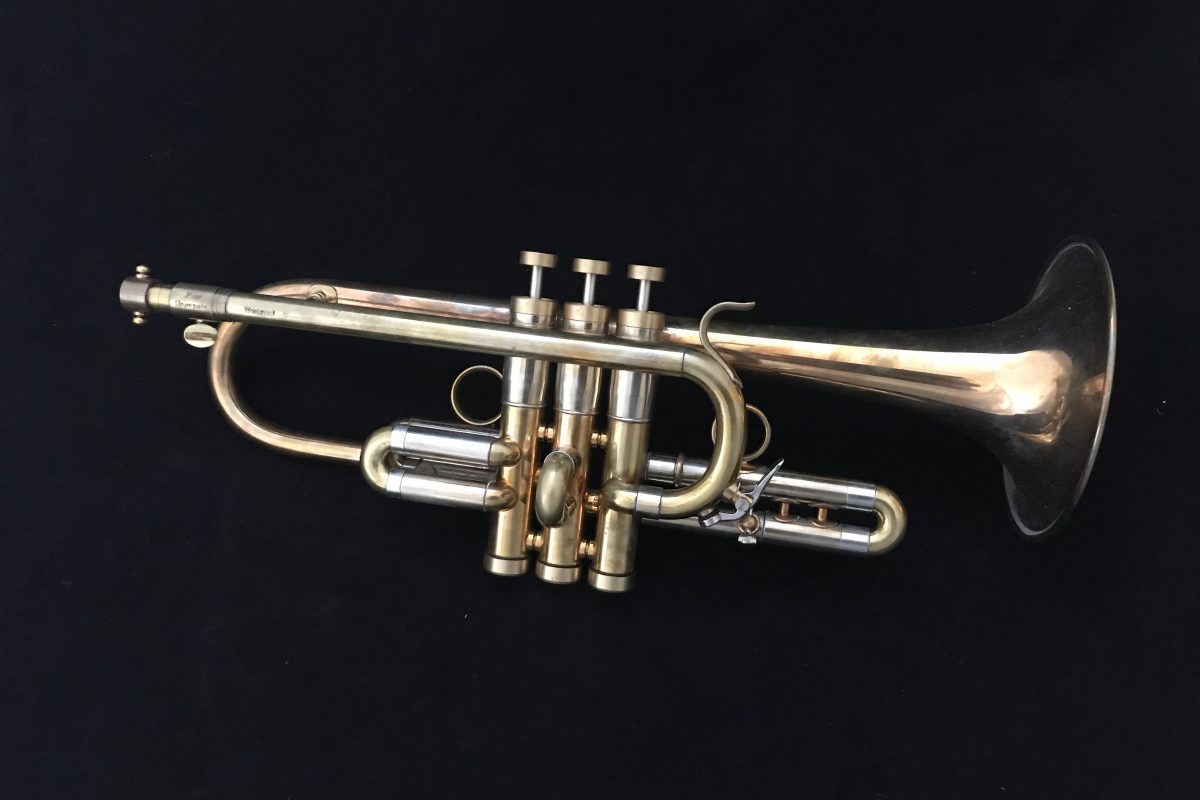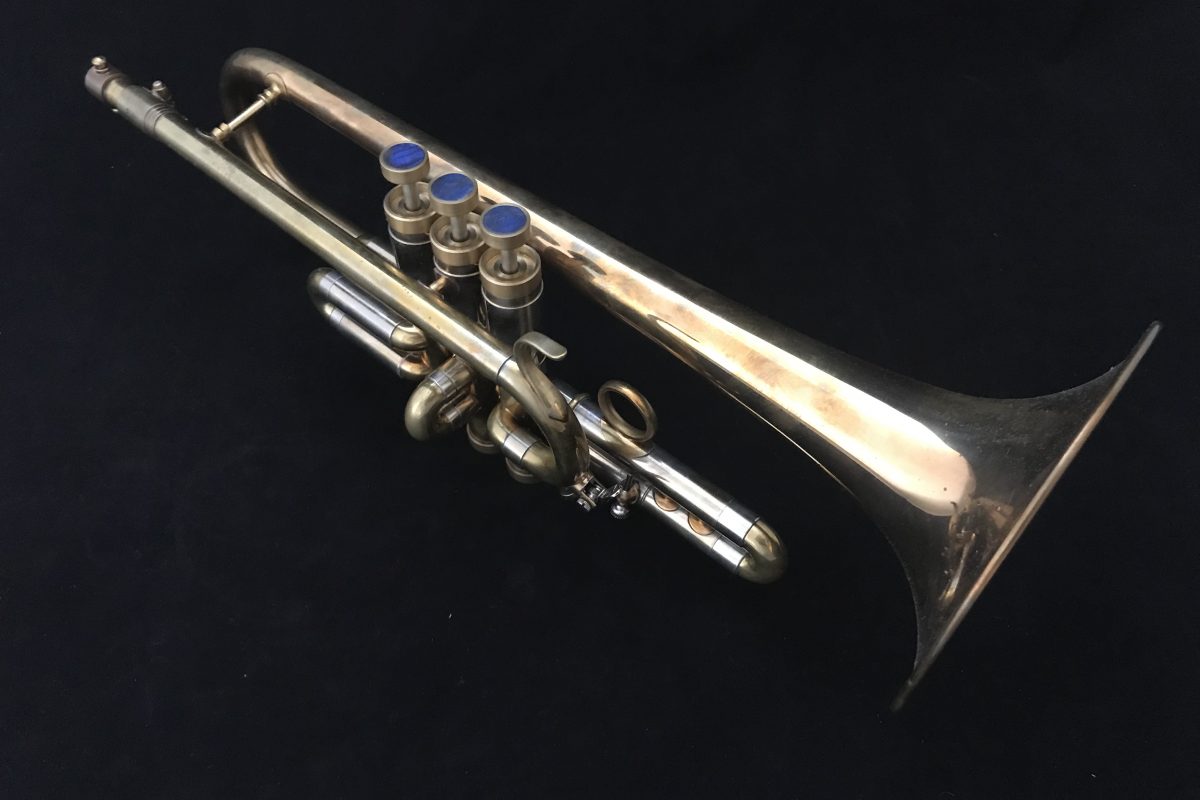 2019 Puje Compact C
Sold

Built 1/10/19 #79

This is a custom serial horn featuring Getzen valves I took a Kanstul made gold brass bell from a Bach 239 style mandrel and put a huge 5 3/8" flare on it. I paired that with my #4 pipe that I modified for C. It creates a massive sound will fill the biggest hall. This is my personal horn I decided to sell since I rarely need a C trumpet these days. Shown with labradorite inlays. Includes your choice of custom inlays and US shipping. Call for more information.