Puje Trumpets Inventory
Sometimes I build a horn to have in stock, to take to ITG, as a prototype or just for fun. If it is a demo horn it will be listed as such. All prices include shipping. Elizabeth makes sure each horn sounds great before it heads to you.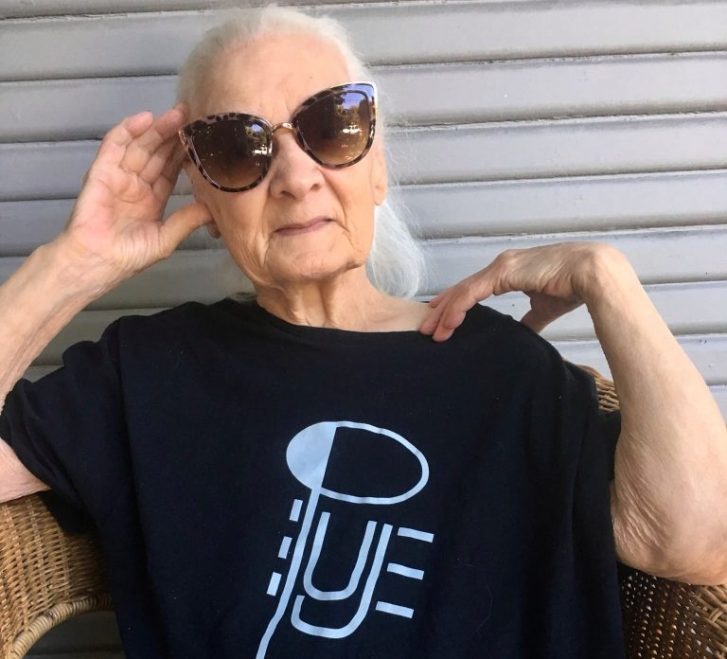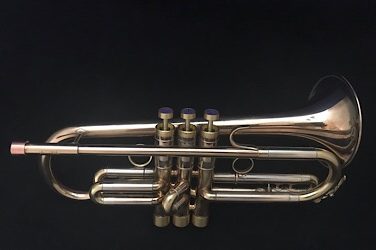 2019 The PUJE
$1700 #92 Built March 29, 2019
Version 3 of this model features a 2 piece gold brass bell paired with my #2 mouthpipe in gold brass and a reversed main tuning slide. This is the first of this model to feature my deep receiver which covers more of the shank and transmits more of the sound to the horn. It work with most standard mouthpieces and integrates with my own Deep Vee piece (add $50) for the velvety sound we all crave on ballads. You can add inlays (shown here in purple copper/turquoise) for $50. A hand-crafted horn with 100% US made parts for those on a budget. Price includes US shipping via FedEx Home.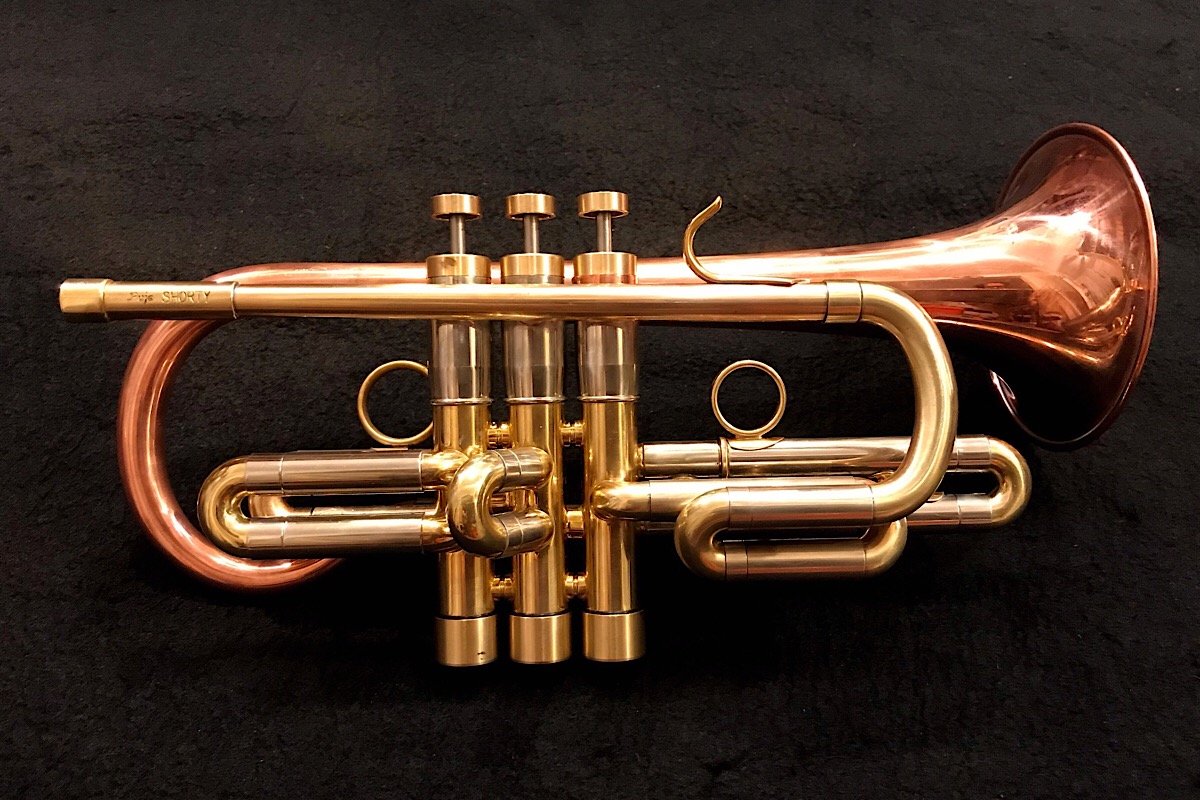 2019 Puje SHORTY
$1990 Built 3/29/19 Serial #99
This is a stock model and the prototype for the 5th Anniversary model. Seamless #7 copper bell and my #2 mouthpipe. Heavy trim. Big sound from a little horn. Call for more information.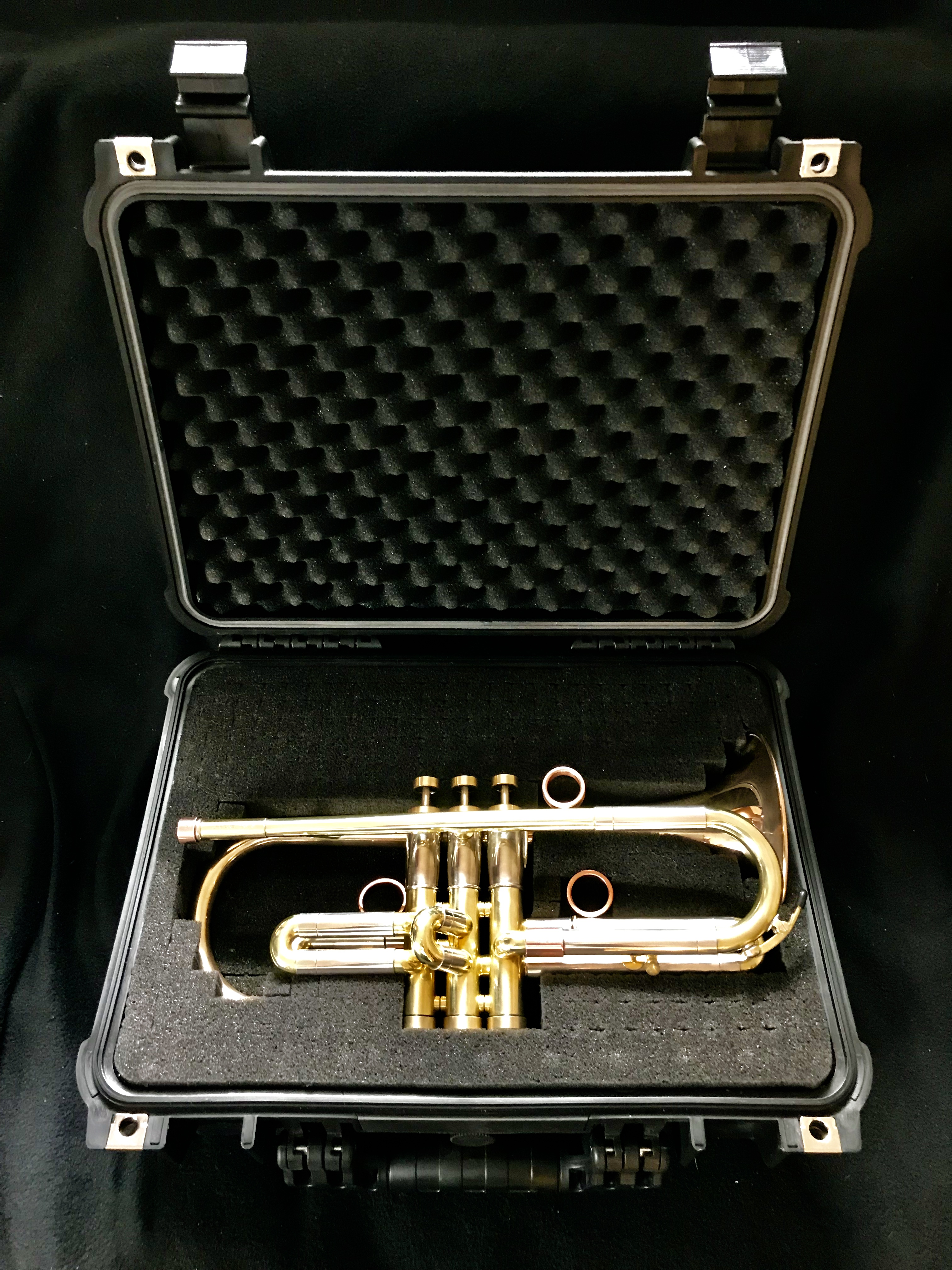 Hard Travel Case
$100
Pick and fit foam padding pre-fit to a Puje. Space for mouthpieces and oil. Pelican-style protection.