Puje Trumpets Inventory
Sometimes I build a horn to have in stock, to take to ITG, as a prototype or just for fun. If it is a demo horn it will be listed as such. All prices include shipping. Elizabeth makes sure each horn sounds great before it heads to you.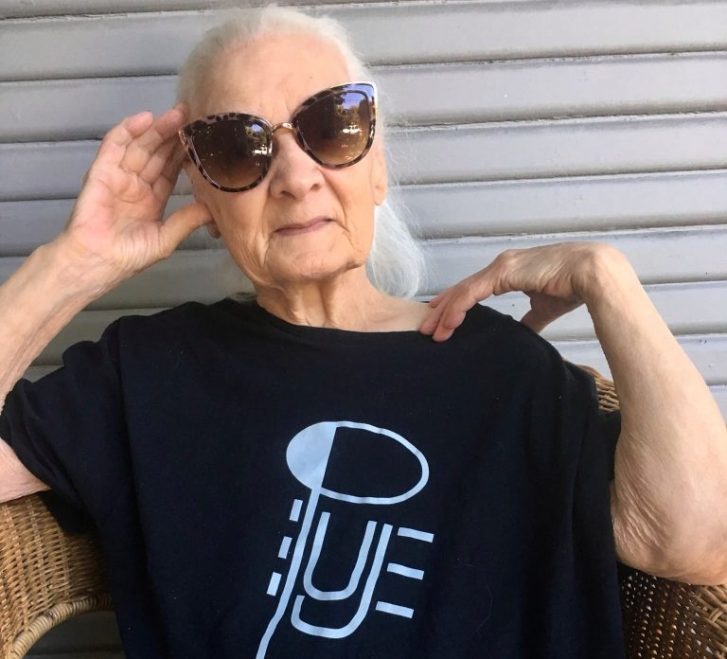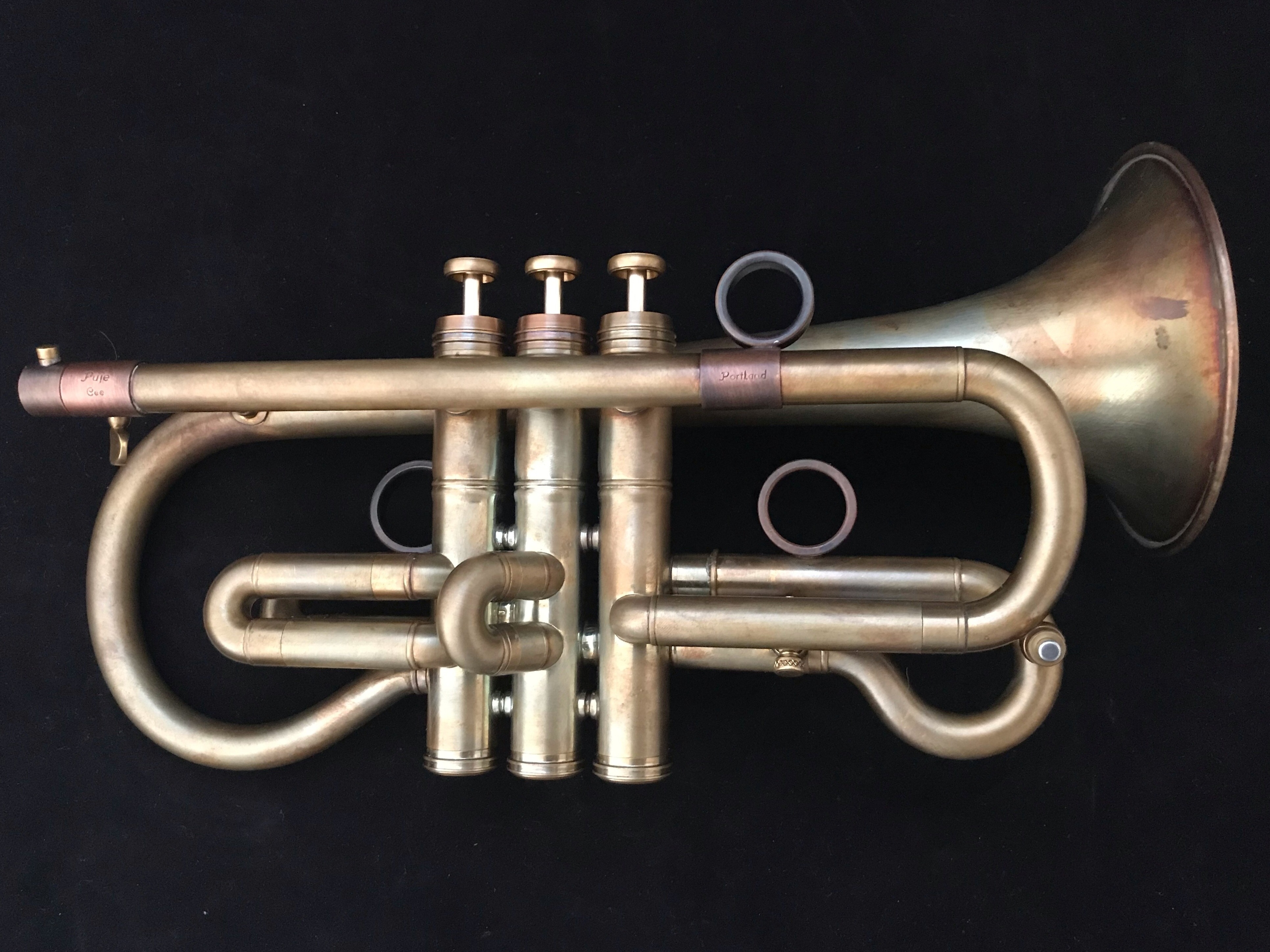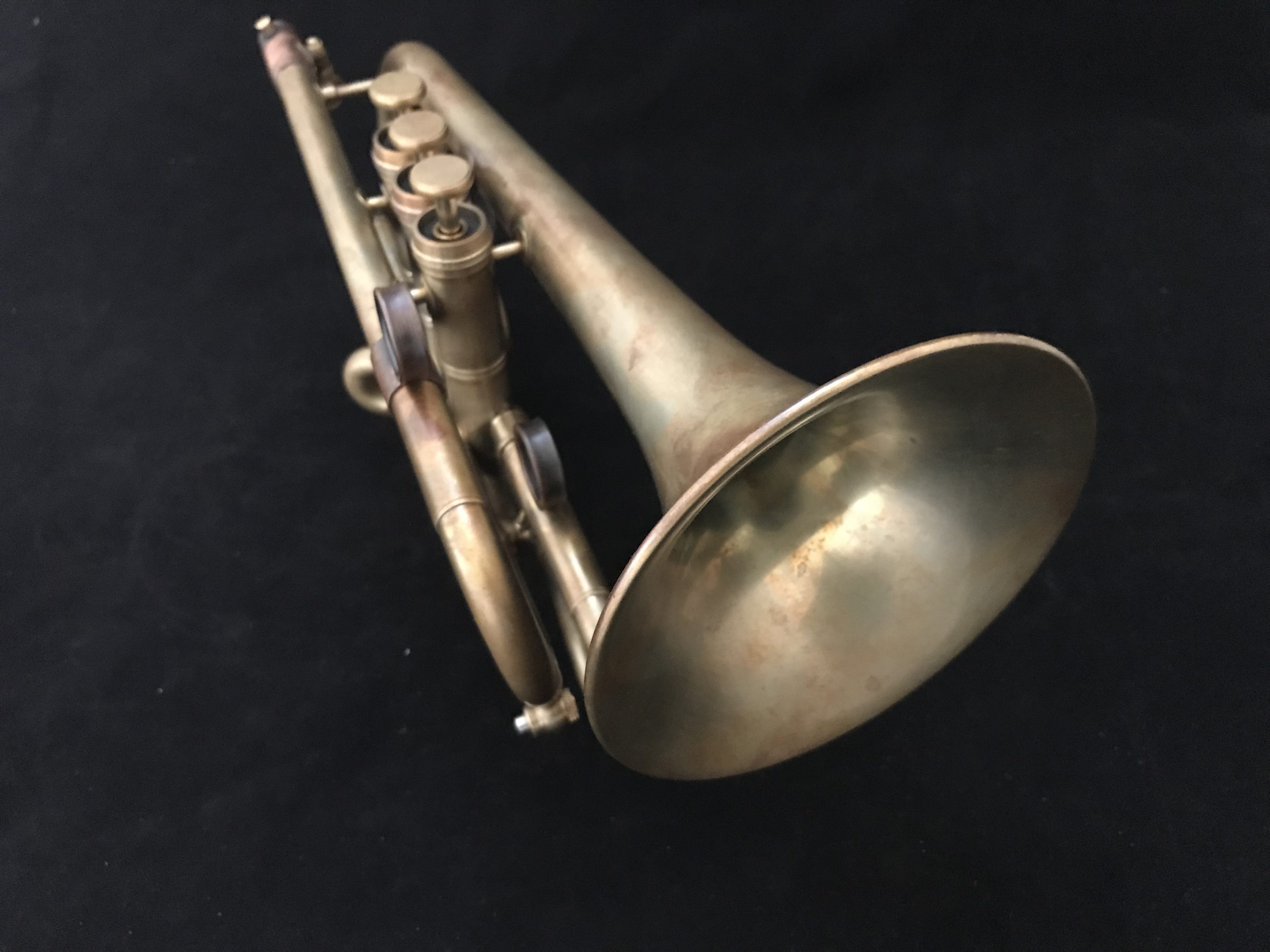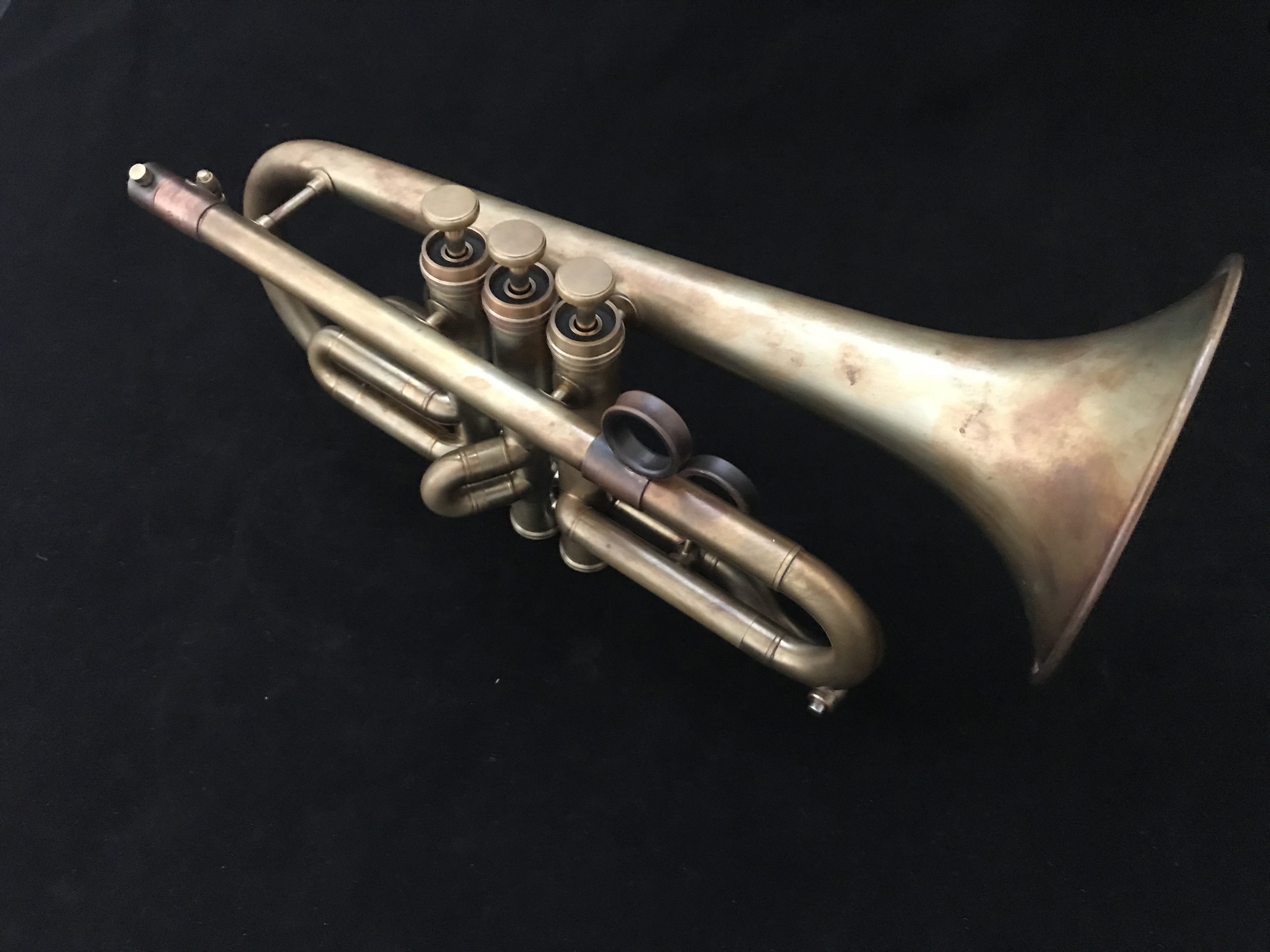 2019 Puje Cee
$2450

$1850 #31 Built May 30, 2019 Save $600!
This custom series model features my #3 one piece hand hammered yellow brass bell by Kanstul. It has my new HoT (here or there) tuning system which allows you to tune at the leadpipe like a flugel or at the crook or both. Two fpipes are included: my broad #2 mouthpipe in gold brass and my more legit #4. They slip into a reversed main tuning slide. This model also features my deep receiver which covers more of the shank and transmits more of the sound to the horn. It works with most standard mouthpieces and integrates with my own Deep Vee piece (add $50) for a unique velvety sound for solo work. This is a super versatile C TRUMPET. A hand-crafted horn using high quality stainless valves by Hoxon Gakki. A waxed antique finish with my copper Puje rings top off the one-off custom build. Sale price reflects closeout of all non-Getzen made valves. Price includes US shipping via FedEx Home.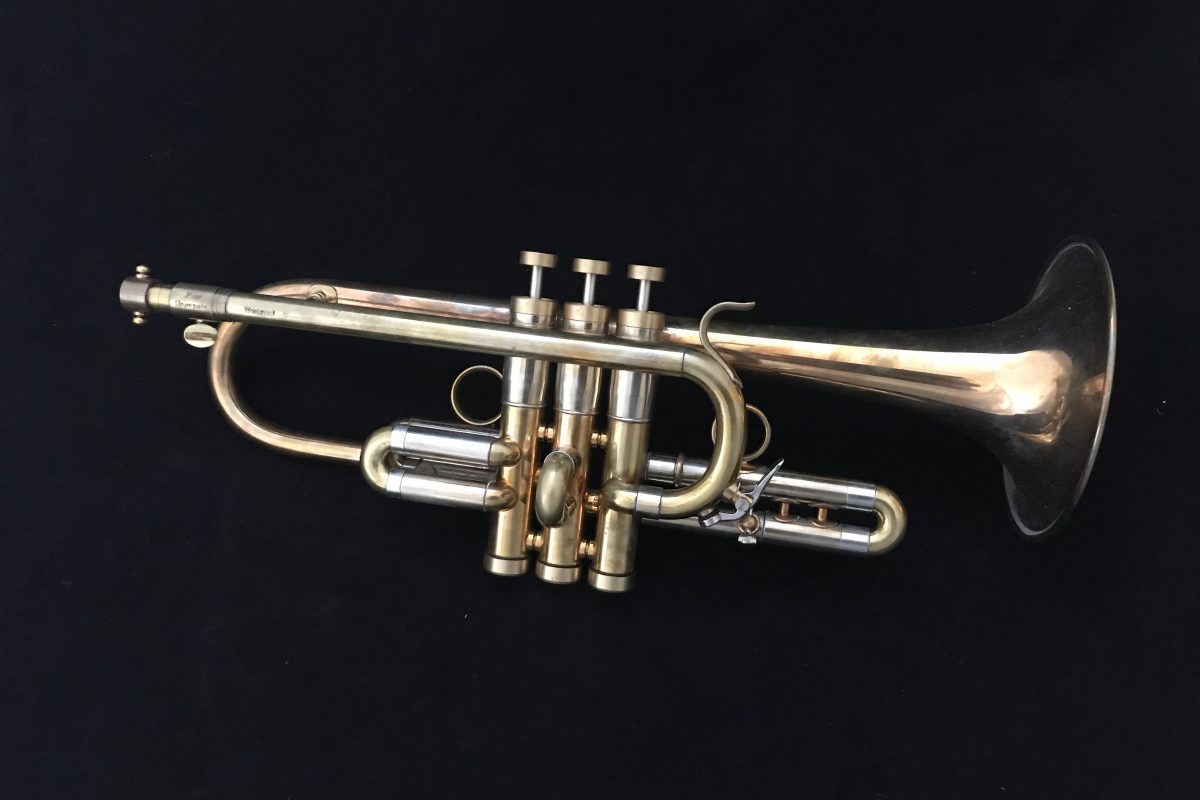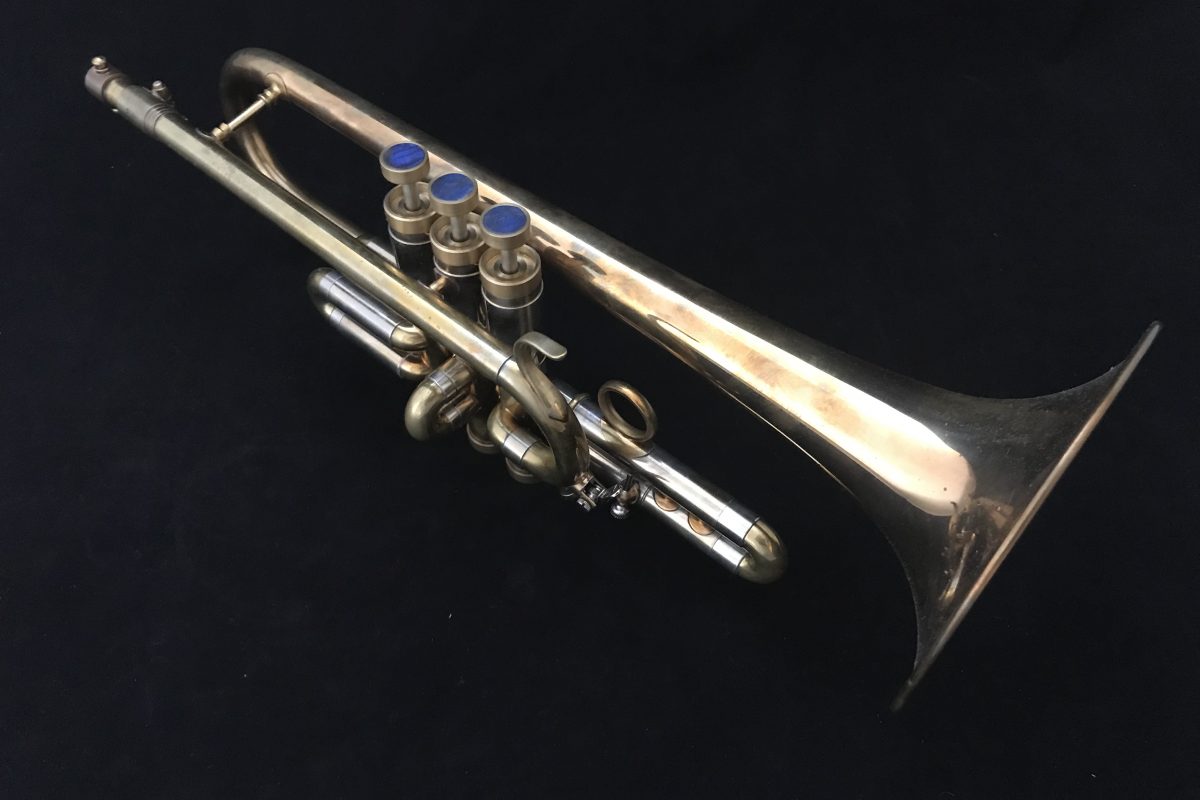 2019 Puje Compact C
$2800

$2200 Built 1/10/19 #79 Save $600
This is a custom serial horn featuring Getzen valves I took a Kanstul made gold brass bell from a Bach 239 style mandrel and put a huge 5 3/8" flare on it. I paired that with my #4 pipe that I modified for C. It creates a massive sound will fill the biggest hall. This is my personal horn I decided to sell since I rarely need a C trumpet these days. Shown with labradorite inlays. Includes your choice of custom inlays and US shipping. Call for more information.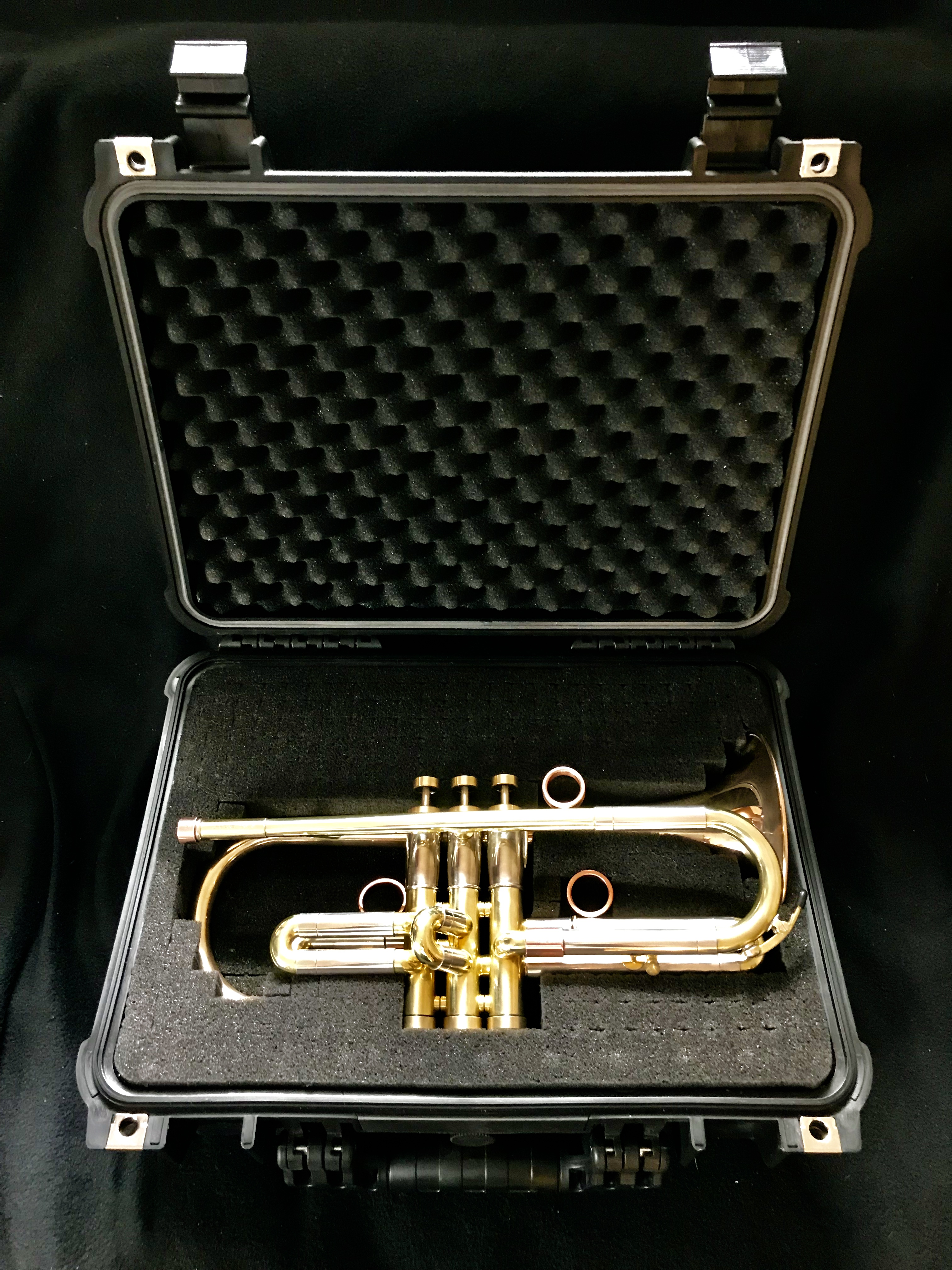 Hard Travel Case
$100
Pick and fit foam padding pre-fit to a Puje. Space for mouthpieces and oil. Pelican-style protection.