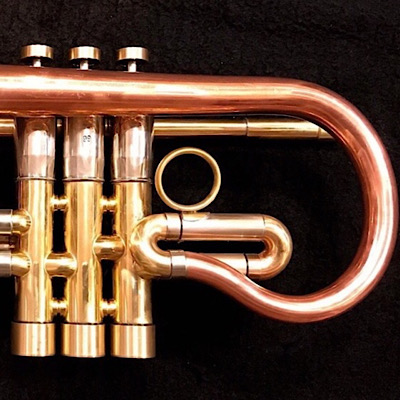 Electroplated Bell
Limited quantity purchase from a mid-west company that liquidated inventory. Bright, focused sound valued for recording.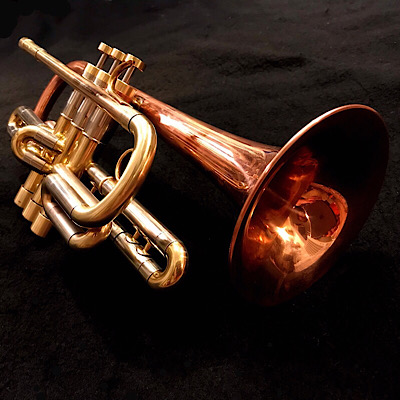 Tradition Moving On
Same Pujé features and concept squished even SHORTER. A vintage look combined with modern aesthetics.
Just for You
Let's build a horn together. Give me a call and I'll listen to your thoughts on your new horn. Everyone gets a seven day trial period to see if the horn is well-suited.
Trumpet or Cornet
Neither and both. This is one versatile horn. Copper looks dark, but is actually very bright when pushed. The compact size makes soft fluffy playing easy, to.