So Many Horns… so little time.
A Project Just Around The Corner
Some horns are client ideas that I brought to life others are my own desires that I wanted to explore. If you have seen a horn I built that you would like to have, don't hesitate to give me a call.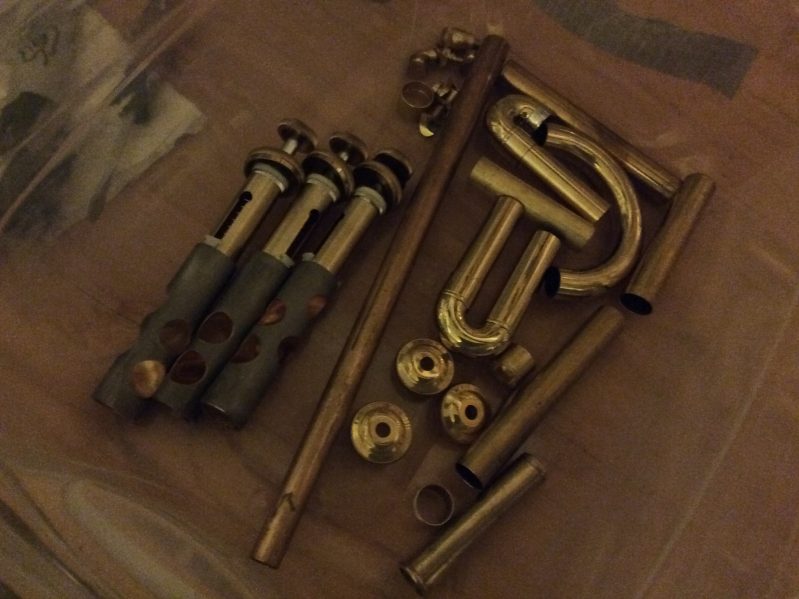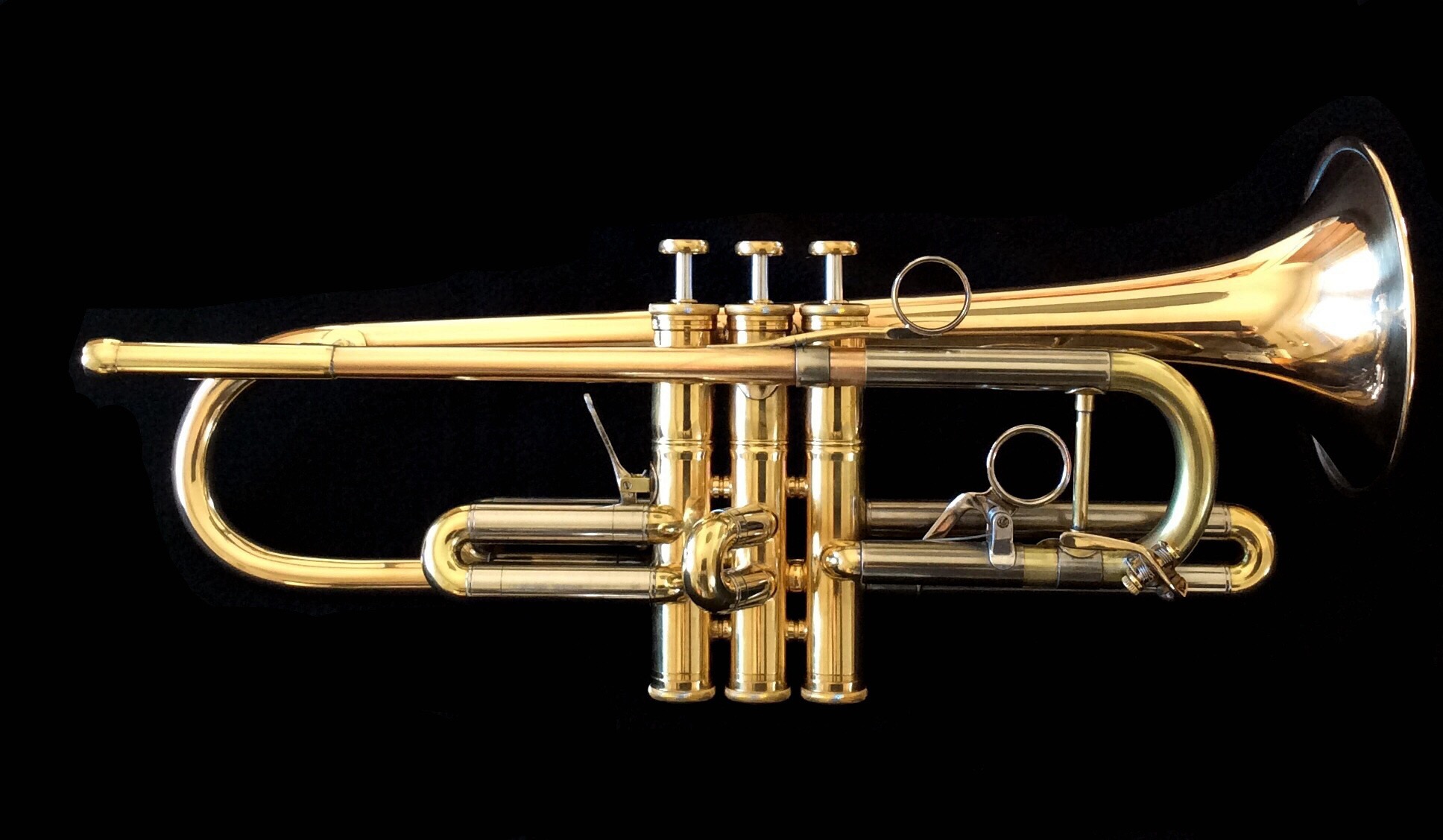 Puje CTR
$2795
This is a full-on trumpet inspired by my favorite Olds Recording. I grew up playing an Olds and have always liked their sound. Here is my compact version featuring a lever-actuated Whole-Horn Tuning Slide and triggered third slide. The trombone water key gives a nice vintage look to this modern horn. It is a versital trumpet at home in a big band or any ensemble setting. Now made entirely from US parts!
Puje Special X
One Only!
This concept horn lives in Texas. Leadpipe points down, bell points up. Extra large bore and a unique sound. The owner also has an early Puje 3, and a DeNicola Puje. I'm not saying I wouldn't make another. Anything is possible with time and money.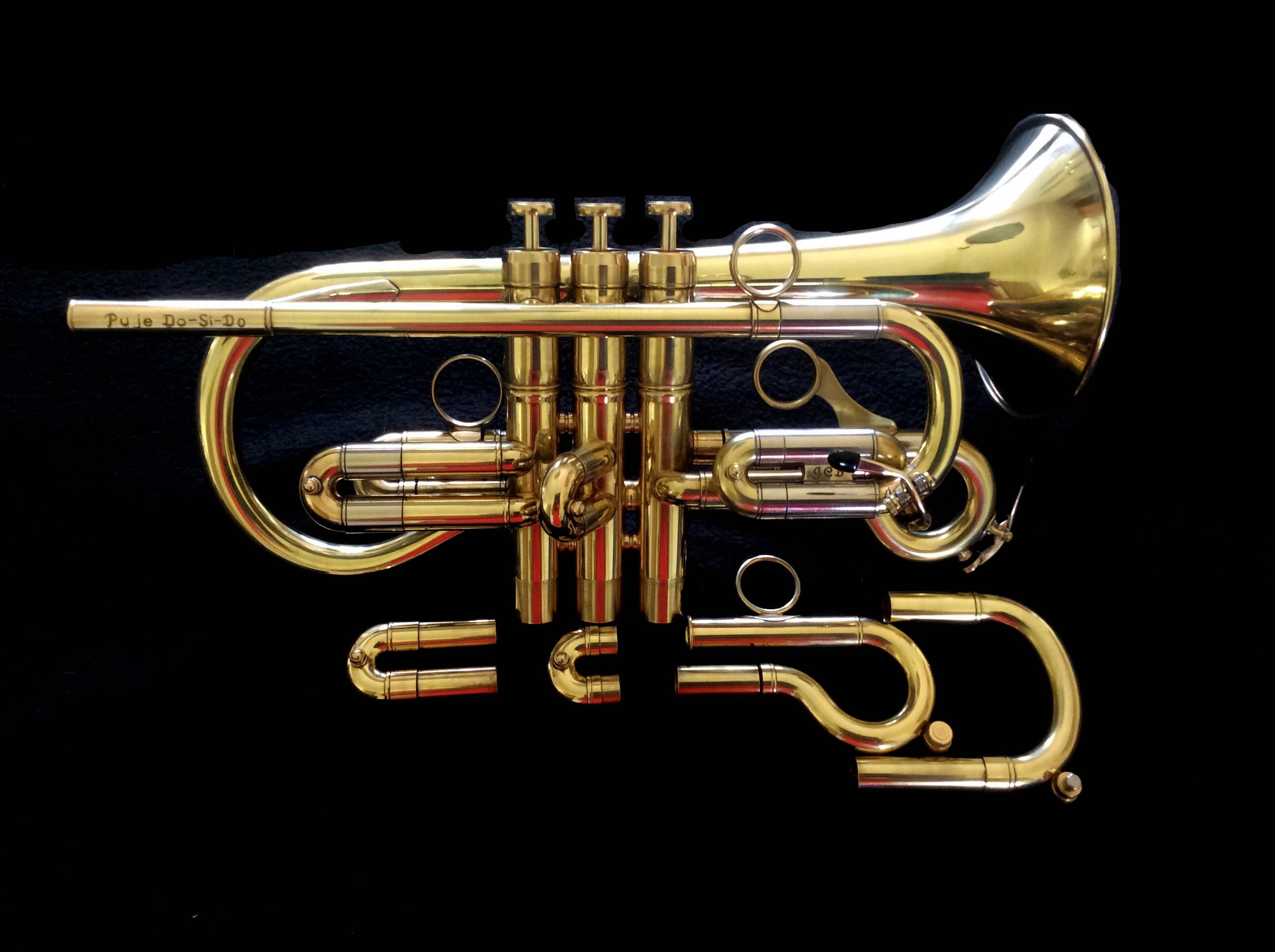 Do Si Do
Call for current price and availability.
Commissioned by Reverend Joseph Basil to take into retirement homes and be able to play with a piano, but he wanted to play in Bb if he was alone. My answer was the DoSiDo. It turned out to be a fun horn and now there are four of them in existance.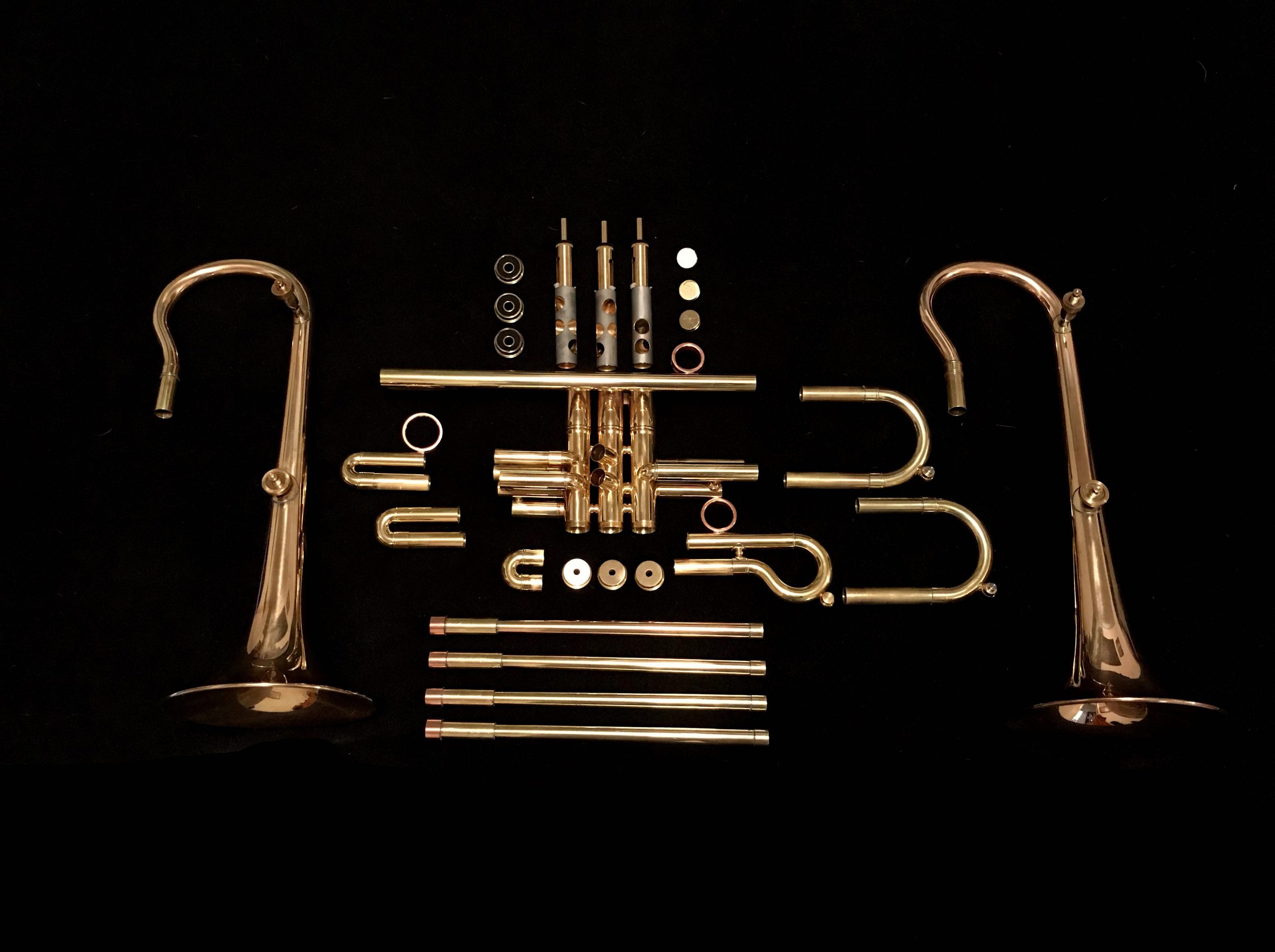 Morpheus
Call for current price and availability.
Commissioned by a client who wanted to change it all! Two tuning bells, two crooks, four mouthpipes for a total of SIXTEEN horns in one. Custom milled double bracing is like no other tuning bell system I have seen!