A Little Inspiration for Your New Puje…
A sample build for your consideration.
You have been thinking about it for some time now, searching Google trying to find the perfect horn to match that sound you hear. On this page you will discover which bells are available with the new Puje Mod. You can dial in the feel you want with the right leadpipe using my IMS and have the ability to swap them yourself. Finally, choose your look with the rings, inlays and engraving you want. Check out the following pictures, and if you still need a little inspiration, visit my Photo Gallery page, or contact me today!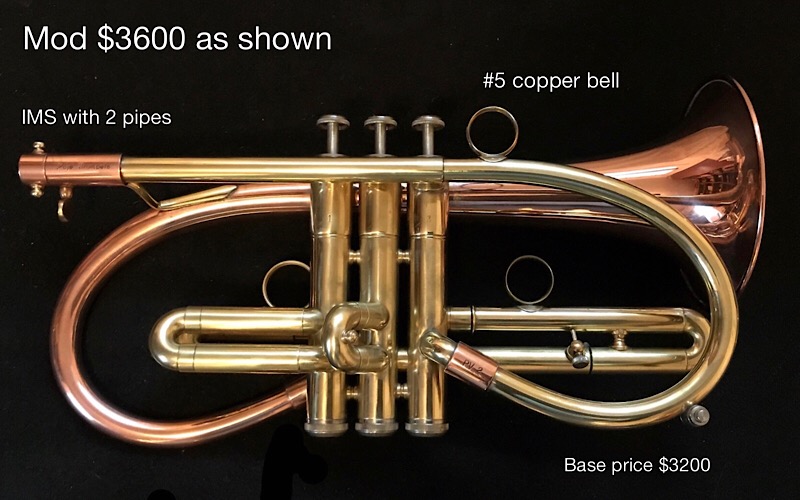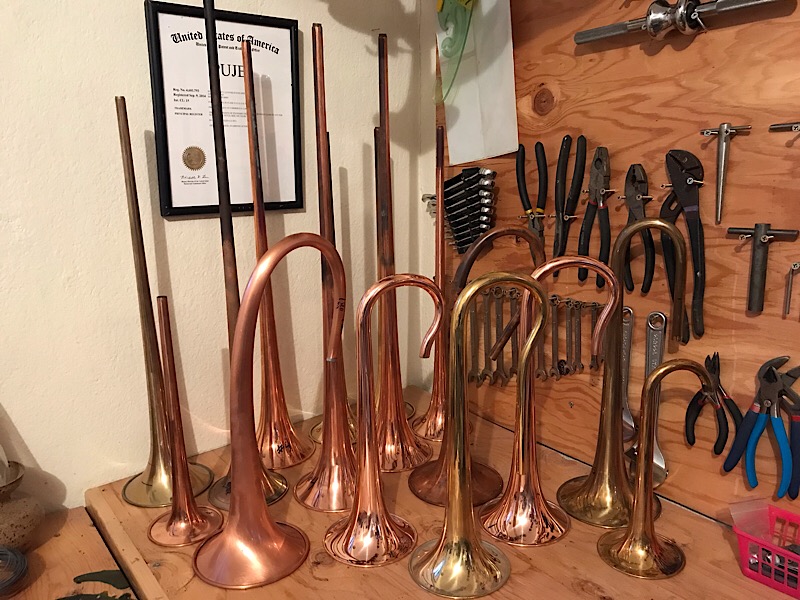 Bells
Resonance is Key
I work to bring the finest bells into my shop, each one hand spun to perfection by craftsmen with years of experience. The Mod currently is available with my #2 bell in red brass and my #4 in copper. More in development.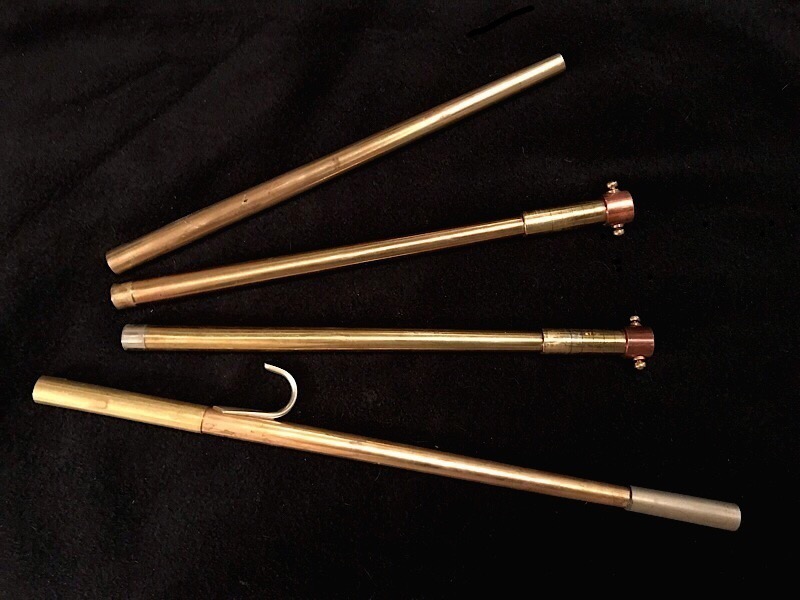 Mouthpipes
Dial in the feel you want
Tight or open, bright or diffused, I can guide you through the process of making it feel like your horn. If you like to expirement then give my Interchangeable Mouthpipe System a try. Different openings, different gaps, the IMS lets you find the sweet spot.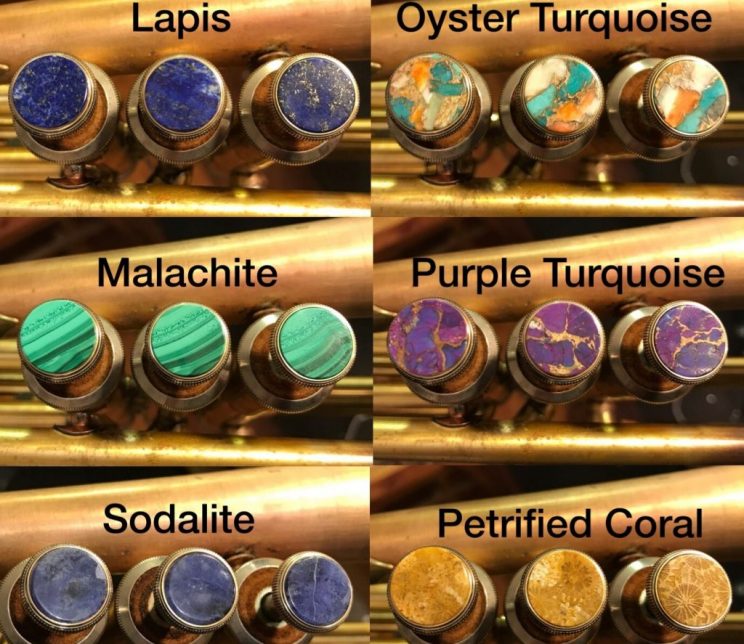 Inlays
Add Color to your World
I love natural stones. I used to pick up all sorts of rocks when I was a kid, especially those washed by the tides. There is something special about the feel of smooth stone under your fingers. Every Double comes with a unique set of inlays. Go ahead, choose your favorite.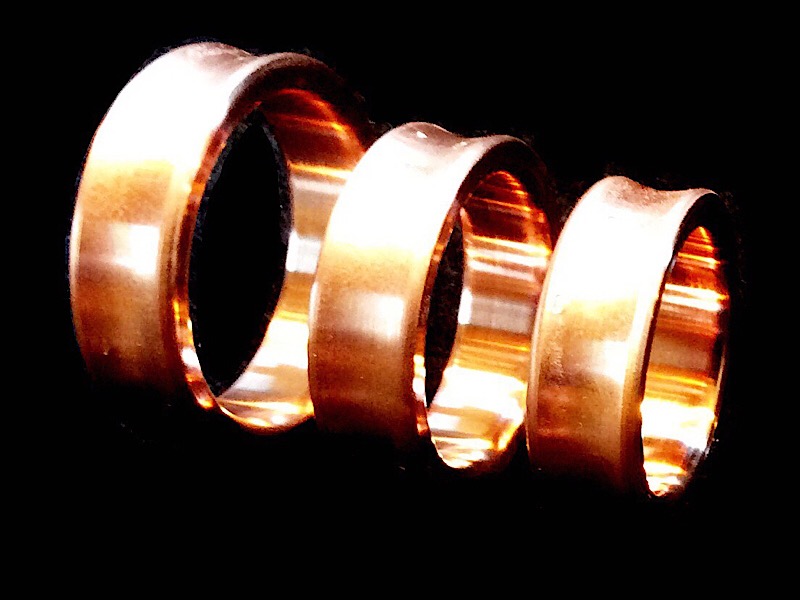 Rings and Waterkeys
Bring comfort to YOUR horn
Form and function drive my designs including my rings. If you want something you won't find anywhere else, choose my copper Puje rings. Comfort joins with style to accent your horn. I choose the waterkeys I offer the same way. Good looks and functionality.